Personalised testing plans that evolve with you
We build your personalised testing plan using a combination of clinical data, your family medical history and personal risk factors. Your health profile and previous test results help our algorithm update your plan to recommend the most relevant and impactful tests as your health changes over time.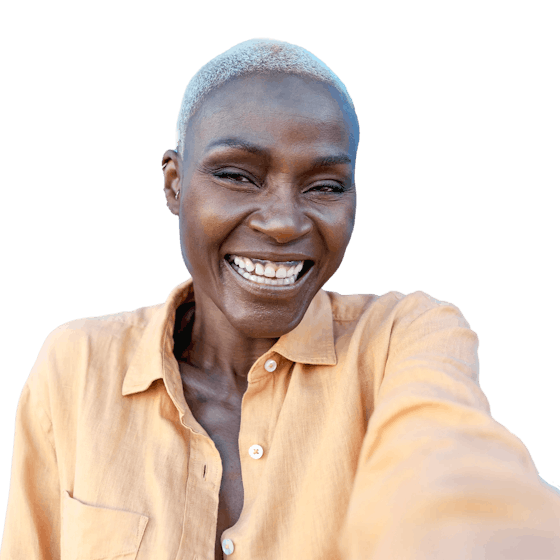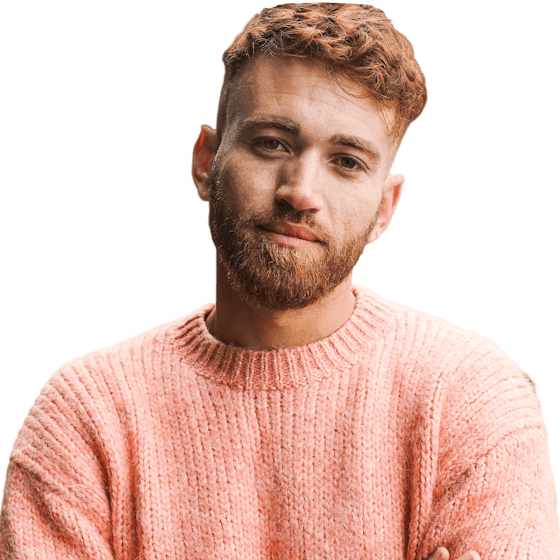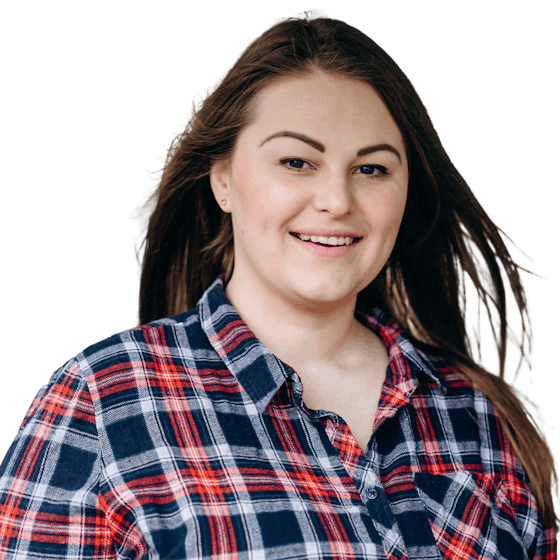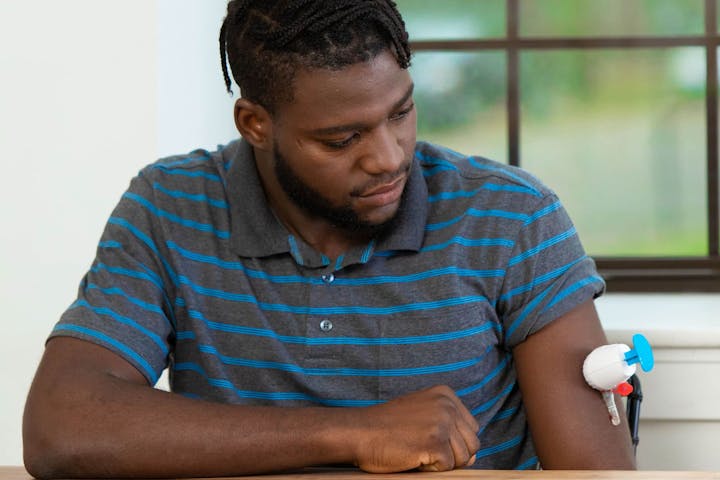 A new standard for blood collection
Our TAP® II blood collection device takes blood from the upper arm using microneedles that are thinner than an eyelash for a truly pain-free testing experience. You'll collect your sample in just a few minutes, then post it to our UKAS-accredited labs for a full analysis. One of our health advisors will guide you through the process via video call from the comfort of your home, to make sure you take your test successfully.
Supported by clinicians, driven by data
Using cutting-edge diagnostic technology, we're able to provide accurate, reliable test results that are broken down into simple, digestible information in the Qured app. Every time you take a new test, one of our clinicians will talk you through the results, giving you actionable advice and suggested next steps. If we spot anything that needs more investigation, we'll set up a referral to your private medical insurance provider or NHS GP.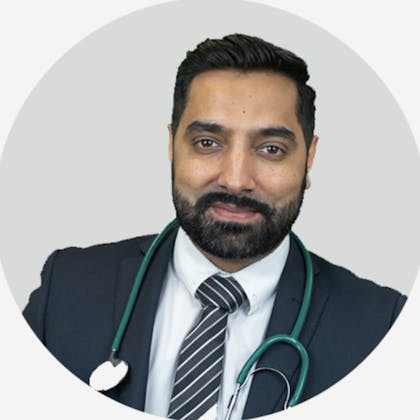 What we test for, and why
Early cancer screening
Detect before the symptoms
1 in 2 people will develop cancer in their lifetime, and the sooner it's diagnosed, the higher the chances are of successful treatment and survival. That's why we provide early screenings in line with clinical gold standards for early detection.
We test for:
Bowel cancer (stool sample)
Prostate cancer (blood test)
Lung cancer (blood test)
Breast cancer (self-examination)
Cervical cancer (vaginal swab)
Testicular cancer (self-examination)
Pre-emptive fertility testing
Checking on your fertility is tricky to do through our healthcare system – our Fertility Profile makes it easy for you to assess your reproductive health. This preemptive test looks at your key hormones and sexual health to identify any potential issues early on, so you can make informed decisions about starting a family.
We test for:
Follicle-stimulating hormone
Oestradiol 
Urinary luteinizing levels
Anti-Müllerian hormone
Semen analysis
Chlamydia and gonorrhoea
Approximately 24% of men and 22% of women in the UK are Vitamin D deficient, causing symptoms like fatigue, mood changes and muscle weakness. Most deficiencies like this one can be quickly resolved and prevented with supplements, but aren't tested for by GPs as standard. Vital Vitamins tests all your essential vitamin and nutrient levels to provide an overall picture of your wellbeing.
We test for:
Vitamin D
Ferritin (Iron)
Folate (B9)
Vitamin B12
Magnesium
Over 50% of UK adults have high cholesterol levels, but our healthcare system only offers testing to those over 40. Other essential tests aren't performed until you have symptoms of a health issue. Our Organ and Body Function test assesses important aspects of your health to help predict and prevent illness. 
We test for:
Cholesterol
Kidney function
Liver function
Thyroid function
Type 2 diabetes is a metabolic disease which is becoming increasingly common across all ages. Up to one third of adults in the UK have pre-diabetes and are at risk of developing diabetes. 
We test for:
Glucose (via urine sample)
HbA1c (via blood test, if required)
Heart health is vital to a long and healthy life, but monitoring is often neglected. Our Cardiovascular Check scores your risk of developing coronary artery disease, giving insight into the habits and lifestyle choices you may need to change to lower your risk of having a heart attack.
We test for:
High Sensitivity CRP (QRISK scoring method)
Most women will enter menopause between the ages of 45 and 55, with symptoms often starting years before. Our Menopause Profile screens your essential hormones to confirm if you've entered menopause. Clinician-led results consultations allow you to talk through your results with an expert and ask questions about how best to care for your health during this transition. 
We test for:
Follicle-stimulating hormone
Luteinizing hormone
Oestradiol
Discover what Qured can do for your business
We've delivered innovative healthcare benefits to 400 leading businesses, supporting a million customers. Find out what we can do for your people.