Help your team stay healthy every day
Comprehensive, at-home health screening to give your team key insights into vitamin levels, organ function and cardiovascular health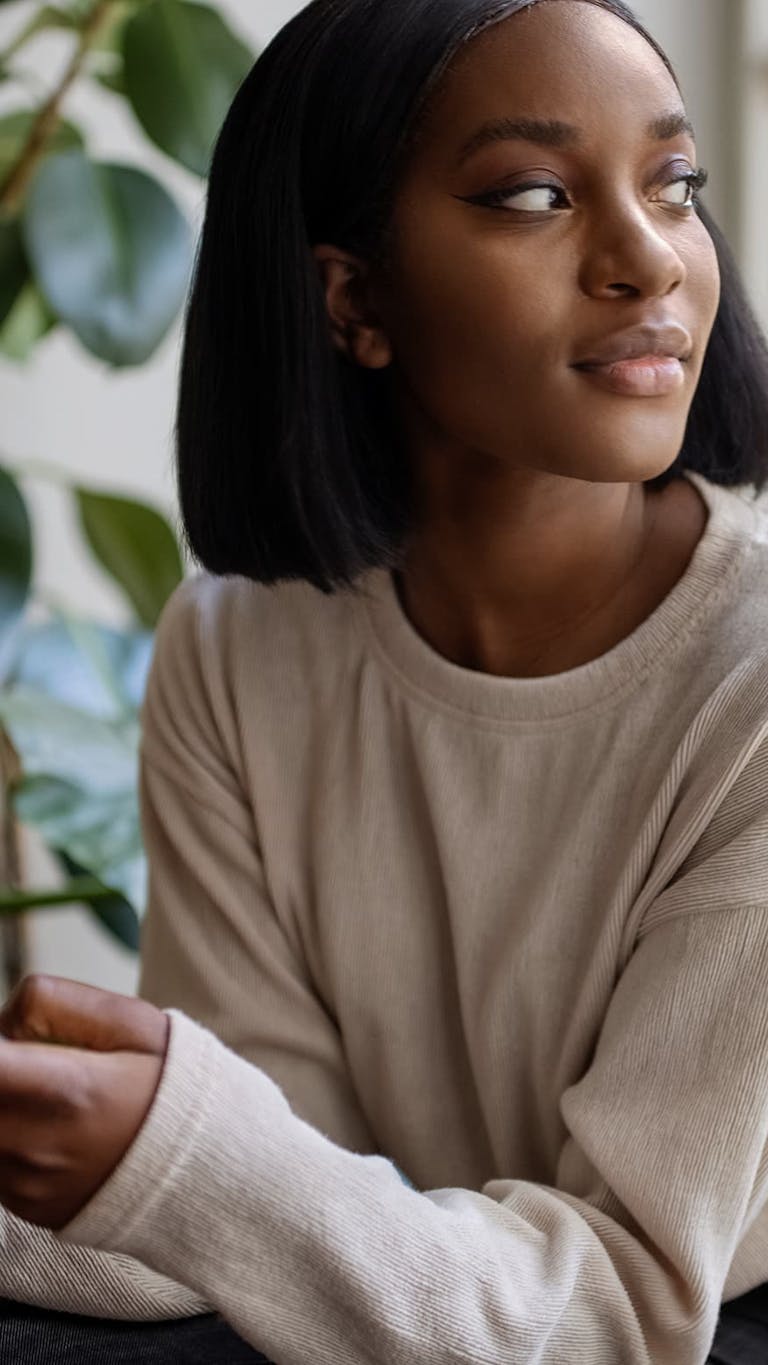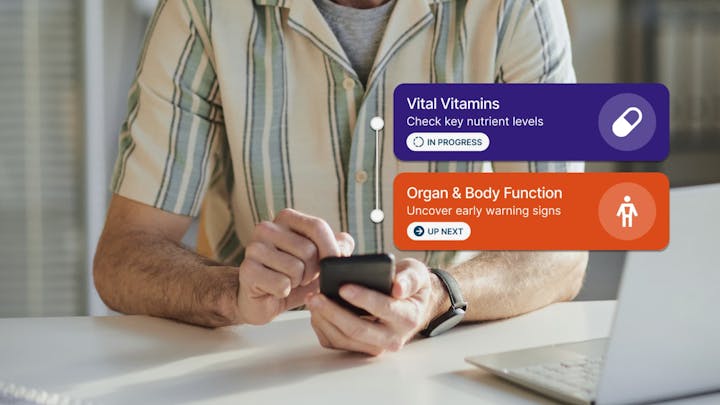 Support everyday wellbeing in the workplace
Our Health Foundations tests assess your team's vitamin levels, organ function, cardiovascular health and diabetes risk. These help identify deficiencies, underlying conditions, and potential illnesses early, all of which can lead to poor productivity, major illness, and increased absence.
Major disease in your workforce goes undiagnosed every day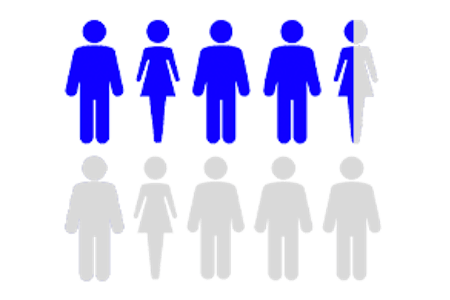 47%
of adults in the UK have high cholesterol - a early warning sign of heart attack or stroke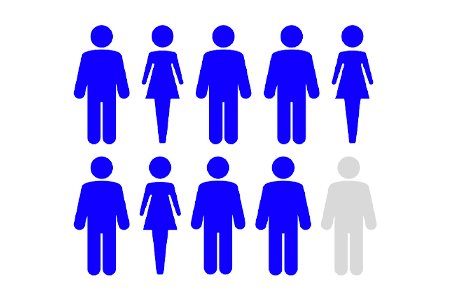 90%
of liver disease is preventable, but it's the third biggest cause of premature death in people of working age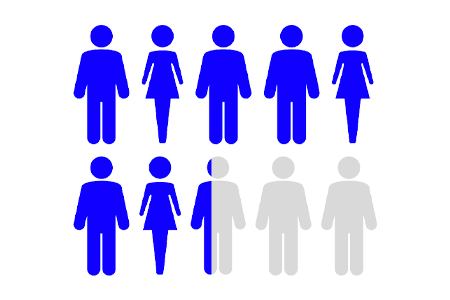 74%
of people have Vitamin D levels below the optimum level, which can lead to fatigue, poor productivity and mood changes
Essential tests for a healthier workforce
Health Foundations
As our core set of tests, Health Foundations gives everyone insights into key areas of their health to improve overall wellbeing and prevent critical illness.
Vitamins and minerals play a crucial role in our body, such as maintaining immunity and fighting oxidative stress. Vitamin deficiencies, coupled with irregular lifestyle patterns and stress can negatively affect your team's performance at work. Qured's Vital Vitamins profile tests for Vitamin D, Magnesium, Ferritin, Folate and Vitamin B12.
Our organ function and cholesterol tests provide a deeper understanding of your team's health. Liver disease is the third-leading cause of premature death in the UK and often remains undiagnosed due to the stigma associated with it, leaving employees unsupported in the workplace. Qured's Organ and Body Function profile checks Liver Function, as well as Thyroid Function, Lipid Profile and Renal Profile.
37% of people with diabetes say it causes a problem at work. High blood sugar for a period of time can damage blood vessels, which can potentially lead to heart attacks and strokes. Qured offers a diabetes pre-screen to test for glucose in urine - an early detector for diabetes - and an HbA1c diabetes test for those determined at risk.
In England, 1 in 4 deaths are related to cardiovascular disease. And more than a third of working-age stroke survivors are unable to return to work. Cardiovascular health checks can help assess the risk of heart disease. Understanding the heart and its current condition can also inform what positive lifestyle changes need to be made and help prevent poor health in the future.
Almost 1 in 3 women with problematic menopausal symptoms take sick leave. But, only one in four of these women feel able to tell their manager the real reason for their absence. Offering hormone testing to your female staff can help them identify and confirm if they're entering or are in menopause. Clinician-led results consultations allow your employees to discuss their results with an expert and ask questions about how best to care for their health during this transition.
The importance of Health Foundations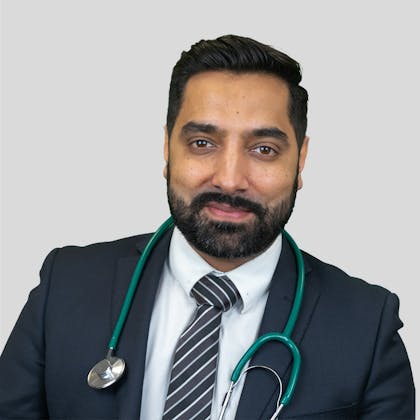 Working towards a healthier workplace
Take action today and book a call to speak with us about how Qured's preventative health benefit can support you to create a healthier workplace.