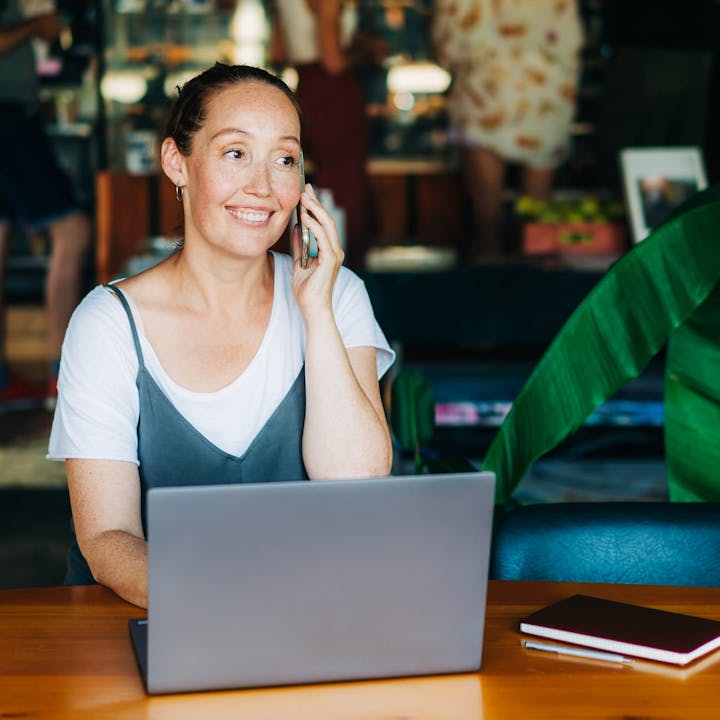 Libby Williams
6 ways to support your employees with cancer
Learn what you can do to help your employees feel cared for if they go through a cancer diagnosis
With over 890,000 people of working age in the UK currently living with cancer, a figure that is set to rise to 1,150,000 by 2030, it's critical that employers know how to best support an employee that might be impacted.
Did you know that 50% of employees with cancer don't talk with their HR about returning to work? If you have cancer the law considers this a disability, which means that you cannot be treated less favourably because you have cancer or for reasons connected to the cancer. These laws do not just protect employees but also those applying for jobs and, in some cases, people who are self-employed.
From making reasonable adjustments to discussing how best to communicate, find out what you can do to help your employees feel cared for by your company if they go through a cancer diagnosis.
1. Be flexible with time off
Some people diagnosed with cancer may need minimal, short-term treatment and may even wish to carry on working throughout – 87% of people say it was important for them to continue working after they were diagnosed. In these cases, make sure they know they can talk to HR and their managers at any time if they need to reassess their working hours or days and that they can take time off if and when they need to.
For those who require more intensive or long-term treatments, make sure they know that the company truly believes that their health comes first and that their job will be waiting for them if and when they're ready to return to work.
2. Talk about how to let colleagues know
When someone is diagnosed with cancer, they may worry about how to let their team and colleagues know. Make sure you talk to them openly and sensitively about letting others know about their diagnosis and how they would like to share the news.
Help them through the process by offering options rather than asking open-ended questions. Be aware that it can be overwhelming to ask people who are going through cancer to make decisions when they're already faced with so many difficult questions.
It's also important to reassure them that it won't be a problem for them to change their minds about how and who they want to share the news with.
3. Keep in touch, or don't
Ask the impacted employee how much contact they would like to keep with the business while they're undergoing treatment.
If possible, discuss with them how and when they would like you to get in contact, if at all. Some individuals, for example, would prefer to only be in communication with the company when they decide to reach out. Others may prefer to be kept in the loop, receiving weekly newsletters, key emails, and chatting with colleagues a couple of times a week.
When arrangements for communication are agreed upon, make sure you stick to them to avoid individuals feeling that their wishes are being disregarded. Also, be aware that due to the nature of cancer treatment, individuals may require flexibility in how and when they communicate.
4. Be as supportive as possible
Whether you offer private medical insurance, an employee assistance program or brand discounts, make sure the individual is aware of all the benefits available to them and how to take advantage of them.
If your current benefits offering is thin on the ground, consider revamping your package with healthcare and wellbeing options that would truly benefit and support the health of your workforce.
5. Make coming back to work easier
Although some people may be enthusiastic about getting back to work after treatment, it can be incredibly daunting to return to a team and a company that they haven't been a part of for a long time.
In the lead-up to an employee's return, discuss how they would like to rejoin their team and start up again with their role. This may include the option for a phased return, a preference to work from home more often than they used to, and maybe working alongside just one or two colleagues rather than a whole team to start. Aim for flexibility and be open to changing and amending these arrangements are required.
6. Adjust to a new normal
After returning, it's highly likely the individual will need to take time off work to attend regular follow-up appointments to check on their health. Fatigue can also linger after treatment, so expressing that occasional absences are expected and supported is important.
It can also be helpful to reevaluate workload and adjust performance targets for an individual if they feel this may be helpful.
Good Health is Good Business
As well as the impact of cancer on individuals, cancer can have a detrimental effect on businesses, with the total economic cost of cancer in the UK estimated to be £7.6 billion.
As we all know, the UK healthcare system is primarily focused on treatment, but advancements in convenient, at-home testing make preventive screening a viable tool for individuals and companies to support better health.
Qured's preventative healthcare employee benefit can help identify early signs of cancer and contribute to better long-term health by combining painless at-home testing, cutting-edge diagnostic technology and ongoing clinician-led support and referrals.
We know that the best companies strive to support employee wellbeing because it's good for health and for business. Find out more and talk to us about how we can support your company with a preventative healthcare programme personalised to your employees.
Discover what Qured can do for your business
We've delivered innovative healthcare benefits to 400 leading businesses, supporting a million customers. Find out what we can do for your people.