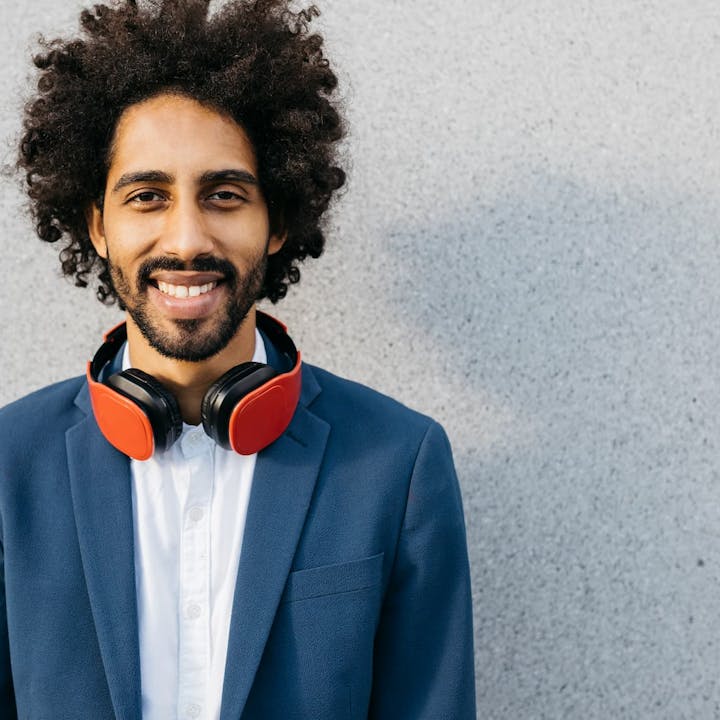 Libby Williams
What an at-home blood test could reveal about the health of your organs
Understand your health on a deeper level with at-home organ function tests.
Understanding the health of your body and key organs is critical to prevent illness and protecting long-term health. Simple, at-home tests are a powerful tool to help identify health problems before it's too late. 
Cholesterol levels
Currently, 2 in 5 people in England have high cholesterol. Every 10 years, if you live with even slightly elevated cholesterol levels, your chance of developing heart disease goes up by 39%.
Over time, having high cholesterol damages and blocks your arteries, significantly increasing your risk of developing heart disease as you get older. 
As the second highest cause of premature death in the UK, assessing and reducing your risk of heart disease by testing your cholesterol levels is really important. 
Kidney function
3.5 million people in the UK have Chronic Kidney Disease (CKD). When left untreated, or if caught too late, it can result in kidney failure as well as complications including cardiovascular disease, anaemia and bone disease.
As well as spotting early signs of disease, preventative testing can help you better care for your kidneys and monitor their function so that you can take measures to prevent problems from arising in the first place.
Liver function 
Liver disease is the third-leading cause of premature death in the UK, and it's on the rise. It can cause a number of health complications, and without treatment, both acute and chronic liver failure can take years off your life.
90% of liver disease is preventable, but a shocking 3 out of 4 people are diagnosed at a late stage when it is too late for lifestyle changes or intervention. Testing can measure liver enzymes levels in your blood and check for damage or inflammation. 
Thyroid function 
It's estimated that 1 in 20 people in the UK have a thyroid problem. But this statistic could be much higher due to thyroid conditions often going undiagnosed.
But unlike the conditions mentioned above, health issues relating to your thyroid gland can't be prevented. 
However, assessing your thyroid hormones with at-home testing can help you spot the signs of hyperthyroidism and hypothyroidism in their early stages. This means that you can seek treatment more quickly than you may have otherwise for better long-term outcomes and improved quality of life.
Test your Organ and Body Function with Qured
At Qured, our Organ and Body Function profile checks for early warning signs of poor health that may be causing harm or increasing your risk of developing serious health conditions. These tests give you insight into some of the most important functions of your body. Your test results will include a selection of the following biomarkers:
Thyroid-stimulating hormone (TSH)
Free thyroxine (FT4)
High-density lipoprotein (HDL)
Low-density lipoprotein (LDL)
Total cholesterol 
Triglycerides
Creatine
Urea
Estimated glomerular filtration rate (eGFR)
Total protein
Aspartate transferase (AST)
Alanine transaminase (ALT)
Alkaline phosphatase (ALP)
Bilirubin 
Albumin
How does an at-home test work?
Our at-home blood tests are virtually pain-free. We use an innovative but simple-to-use device called the TAP® II that draws blood from your upper arm in a matter of minutes, using microneedles that are thinner than an eyelash.
To help you feel confident and safe throughout the testing process, one of our health advisors will guide you through every step from start to finish via a secure video call. 
Once you've successfully collected your blood sample, all you need to do is post it to our UKAS-accredited labs so that they can perform a full analysis. When your results are ready, we'll ask you to book a virtual appointment with a clinician, so you can discuss your insights, ask for advice, and explore proactive next steps.
If we spot anything that needs further investigation, we'll set up a referral to your private medical insurance provider or NHS GP, supporting you on every step of your journey to better health.
Browse our full range of tests and discover the science behind our personalised plans.
Learn about preventative healthcare
Join our mailing list and discover more about how you can improve the health of your employees with curated healthcare content covering topics like Fertility, Cancer, Wellness and the Menopause.
Thanks
Thanks for signing up to our newsletter.