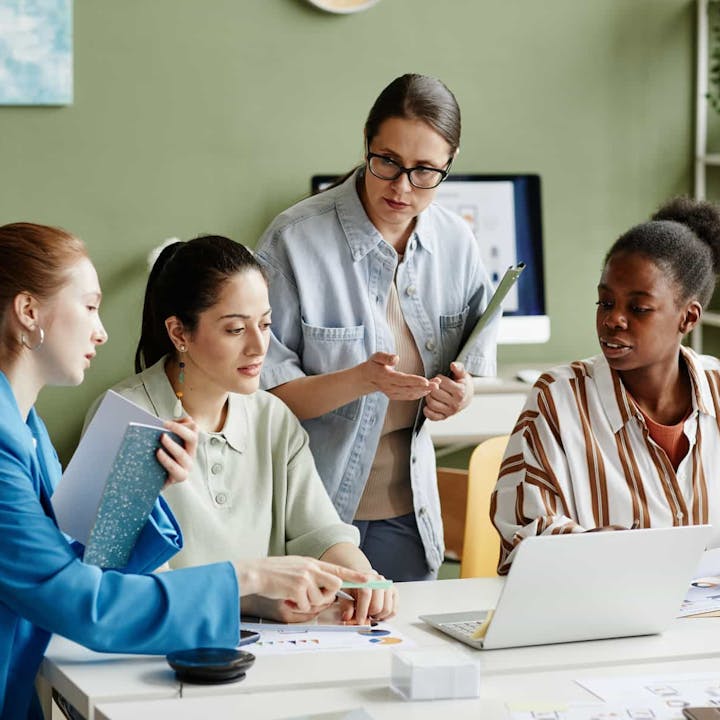 Employee health news round-up
A selection of recent articles that highlight the importance of employee wellbeing programmes
As the world continues to adapt post-pandemic, the importance of nurturing a healthy and thriving workforce has never been more significant. Here are some recent articles from across the web that highlight the importance of prioritising the wellbeing of employees to get the best out of your workforce.
BBC- Surge in ill health will have major impact on NHS
Projections indicate that major illnesses in England will rise nine times faster than the healthy working-age population by 2040. Nearly one in five people will have health conditions like dementia and cancer, up from one in six in 2019, posing a significant impact on the NHS. The Health Foundation's analysis suggests a need for a shift towards more community-based care.
By 2040, approximately 9.1 million people will have major health conditions, a 37% increase from 2019, while healthy working-age individuals will only grow by 4%. The rise in illnesses is primarily due to an ageing population, but there will also be more young people living with health issues.
Anxiety, depression, chronic pain, diabetes, and obesity are among the conditions expected to experience substantial increases, with obesity offsetting gains from reduced smoking and lower cholesterol levels.
The Times - Daily claims for sickness benefit increase to 5,000
The UK is experiencing a significant increase in claims for sickness benefits, with approximately 5,000 claims daily. The overall problem of inactivity, including sickness benefits, affects nearly nine million people. Government figures project that over a million additional individuals will be on long-term disability payments within the next five years. The Department for Work and Pensions estimates a 50% rise in the number of people receiving disability benefits, reaching 3.7 million. 
The pandemic has led to a doubling of new claims, resulting in tens of thousands of new disability benefit recipients each month. Efforts to reduce the number of people on disability benefits have been delayed until after the general election. The rise in long-term sickness is expected to increase the annual benefits bill from £39 billion to £53 billion. Currently, a record 2.55 million people are unable to work due to long-term sickness, which is partly attributed to the impact of Covid and NHS waiting lists. 
Fast Company –  Leaders, you're probably wrong about your employees' wellbeing. It's getting worse, not better
A recent survey conducted by Deloitte and Workplace Intelligence reveals that an increasing number of individuals are experiencing work-related stress, negatively impacting their mental, physical, social, and financial wellbeing. The study found that 60% of employees and 75% of C-suite executives are seriously considering leaving their current jobs for positions that prioritise wellbeing. Interestingly, there is a significant disconnect between how employees and top leaders perceive the issue, with 75% of C-suite executives believing their workforce's health has improved, while 75% of employees feel their health has worsened over the past year.
The report highlights the growing importance of wellbeing in the workplace, as companies strive to attract and retain employees amid the disruptions caused by the COVID-19 pandemic and the uncertainties of the economy. However, despite many companies making public wellbeing commitments, there is a disparity in perception between leaders and employees regarding the effectiveness of these initiatives.
The survey also shows that employees are grappling with heavy workloads and stressful jobs, with 80% of respondents reporting such challenges. Many employees expressed a willingness to accept lower pay to work in an environment that prioritises wellbeing.
Preventative healthcare and early testing are crucial to empower individuals to take control of their health and detect potential illnesses before symptoms manifest. By identifying health issues at their nascent stages, proactive measures can be taken, leading to more effective treatments, improved outcomes, and reduced healthcare costs. Ultimately, investing in preventative measures ensures a healthier and more sustainable future for employees and organisations alike.
Find out more about how Qured can support your organisation in implementing a proactive, preventative health screening programme.
Discover what Qured can do for your business
We've delivered innovative healthcare benefits to 400 leading businesses, supporting a million customers. Find out what we can do for your people.