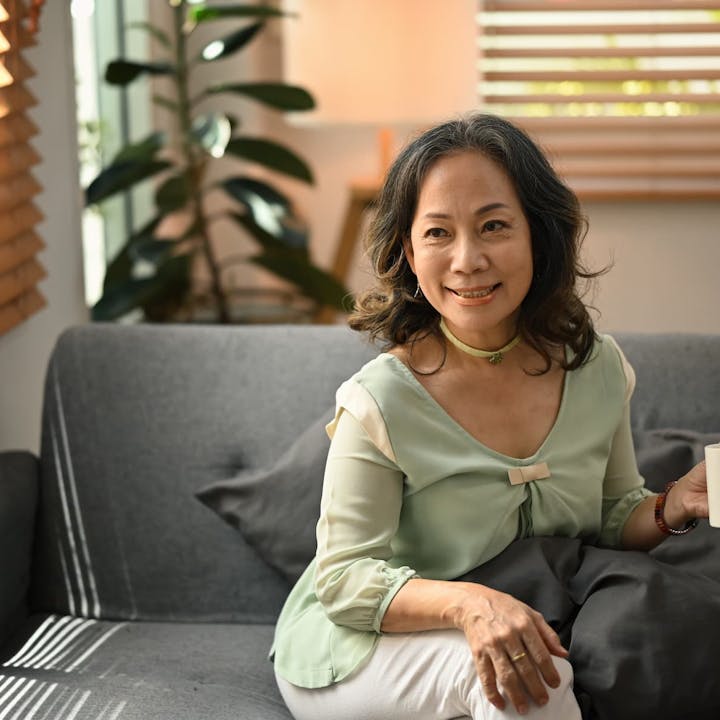 Libby Williams
Supporting your employees through the menopause
Workplace benefits to support your employees through menopause
Many women experience difficult menopause symptoms in silence despite it being a natural stage of life. Find out how to support your employees through menopause.
Menopause has been a hot topic in the press over the past few years, with conversations surrounding menopause in the workplace finally getting some much-needed air-time.
Although these discussions have been critical in raising the awareness of how menopause can impact women's careers, it's still not always clear what can be done in the workplace to actually address and alleviate the problem.
So, we're taking it upon ourselves to provide you with the facts, information and tools you need to support and show you truly care for the women in your team who are going through the difficult life stage of menopause.
Menopause in the workplace
Menopause is a natural change that every woman will go through, but it can have a huge impact on mental and physical wellbeing. It can come with a whole host of unpleasant symptoms including hot flushes, mood swings and anxiety, night sweats and trouble sleeping, brain fog and difficulty concentrating, which can make life both at home and at work more difficult than ever.
Some women will have 1 or 2 symptoms, while others will have many, with each one ranging in severity. Shockingly, research suggests that women who have at least 1 problematic menopausal symptom are 43% more likely to have left their jobs by the age of 55 than those with no severe symptoms. And estimates from Bupa suggest that the number of women who have chosen to leave their job due to menopause could be as many as 900,000 women in the UK.
From both a human and business point of view, it only makes sense to care for and support the health of your staff who are going through this difficult period of their life.
Professor Dame Lesley Regan, Wellbeing of Women Chair, explains:
Thankfully, there are plenty of actions you can take to champion the health of your colleagues who are going through menopause and avoid losing some of your best talent. 
3 ways to support your staff through menopause
Introduce a menopause policy
Despite the fact that menopause affects all women, it's often talked about in hushed tones, especially in professional settings. The aim of a menopause policy is to educate all staff, raise awareness, and normalise talking about menopause in the workplace. A sturdy menopause policy can be the key to providing the necessary support to the women in your workplace who are going through this life change. 
A menopause policy may include:
A commitment to putting menopause discussions on the agenda of any company-wide health and wellbeing meetings or educational forums
Nominating a menopause wellbeing advocate who staff can turn to when they need help or advice
Providing an Employee Assistance Programme (EAP) that includes expert menopause wellbeing support
The first step in setting up a menopause policy is to ask your female staff what they would like to see be done to help them feel more comfortable and confident at work. Remember to check in regularly with those experiencing menopause to ask if the policy is truly benefitting them. Be open and willing to make any suggested changes or additions. 
Make reasonable adjustments
Reasonable adjustments can go a long way in helping your colleagues manage and cope with some of the symptoms of menopause while working. Offering these as standard can help your colleagues feel seen and supported in the workplace, lowering their risk of leaving their job. 
Reasonable adjustments you may wish to offer to your staff members going through menopause include:
Adjustable temperature control – air conditioning, fans or desks next to windows can help manage hot flushes when in the office
Flexible working hours – doing away with rigid start and finish times can be helpful to those who have fatigue due to disturbed sleep
Hybrid working – allowing your staff to work from home can help them be more productive on days when they're experiencing symptoms of menopause
Advanced notice and extended deadlines – longer lead times for presentations, meetings and up-skilling can help reduce work-related stress levels and anxiety as a result of brain fog
Menopause absence – monitoring time off due to menopause separately to sick leave can help staff feel supported in taking time out to care for their health and attend medical appointments
Bending uniform rules – adjustments to uniforms such as allowing short sleeves and providing uniform made from breathable fabrics can help with managing hot flushes
When making reasonable adjustments, it's important not to assume. Always ask your staff which adjustments would benefit their wellbeing most and take a practical and flexible approach to implementing them. 
Provide impactful healthcare
Menopause affects every individual differently and can be overwhelming for many women. The symptoms of menopause can vary widely which makes it difficult to know for sure when it's begun or if it's in full swing.
Offering hormone testing to your female staff can help them identify and confirm if they're entering or are in the menopause so they can learn how to manage their symptoms and seek medical treatment if they need it. 
As part of Qured's smart healthcare benefit, we provide a pain-free Menopause Profile that checks levels of the key hormones involved in menopause – follicle-stimulating hormone, luteinising hormone and oestradiol. Offered as standard, our Health Foundations tests also screen for other conditions that can mimic symptoms of menopause including diabetes, vitamin deficiencies and thyroid problems.  
All results and health insights are delivered by clinicians via video call for a truly impactful health journey that supports the health of your employees during this tricky time, helping them to take control of their health and reduce work absence due to menopause. 
Show your team you truly care about their health and wellbeing by rolling out Qured, the benefit that's good health and business.
Discover what Qured can do for your business
We've delivered innovative healthcare benefits to 400 leading businesses, supporting a million customers. Find out what we can do for your people.