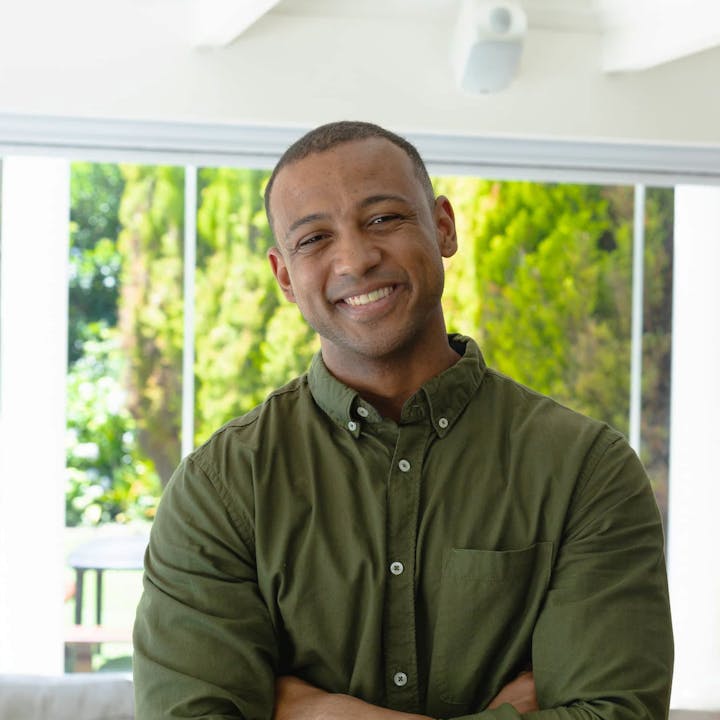 Libby Williams
The importance of cancer screening: detecting early and testing at home
Discover how to test for cancer at home, and what cancers you can test for with Qured.
On average, someone in the UK is diagnosed with cancer every 90 seconds.
As a result of the disruption caused by the Covid-19 pandemic, tens of thousands of people have been waiting too long for a diagnosis, while an estimated 43,000 people have "missed" a cancer diagnosis since December 2021.
People simply aren't getting the tests and referrals they need from our current healthcare system in order to receive timely and effective treatment. 
Although these statistics are frightening, advances in science and technology mean that cancer diagnosis methods are evolving and improving every day. 
A ground-breaking development in cancer diagnosis is at-home testing. By allowing cancers to be diagnosed at earlier stages, even before any symptoms are present, these quick and simple tests are helping people identify disease and receive the treatment they need more quickly, resulting in better outcomes and quality of life.
Read on to discover how at-home cancer screening works to help you prevent late-stage diagnosis and lead a longer, healthier life. 
Why is proactive screening and early detection so important?
Data shows that when cancer is diagnosed in the earlier stages, it's more likely to be treated successfully and lead to longer survival times than when diagnosed at a later stage. 
For example, almost 9 in 10 lung cancer patients will survive their disease for at least a year if diagnosed at the earliest stage. But when diagnosed at the most advanced stage, this drops to around 1 in 5.
In England, early detection on the NHS doesn't always happen – in 2018, 45.5% of all cancer cases were diagnosed at stages 3 and 4. Once cancer has developed to later stages and spread to other parts of the body, it becomes more difficult to treat successfully.
Thankfully, preventative testing can help detect signs of cancer before a patient experiences any symptoms, allowing more and more people to be cured of the disease. The more quickly cancer can be treated, the lower the risk of a person developing complications.
In addition to improving survival rates, identifying cancer sooner rather than later also helps minimise the impact of treatment on quality of life. Early detection allows less invasive and less radical treatment, which leads to fewer side effects and, as a result, often faster recovery. There also may be more treatment options available at early rather than late-stage diagnosis.
Testing can also highlight if a person is at higher risk of developing cancer so that they can take preventative measures in the form of lifestyle changes to help lower their risk. If a person needs treatment for cancer, spotting the signs early can also give them more time to plan and find out how to get treatment.
Detect signs of cancer early with Qured
At Qured, we want to help people take control of their health. So, we've developed a personalised, preventative healthcare platform that allows you to check up on your health from the comfort of your own home. 
From 2016 to 2018, breast, prostate, lung and bowel cancers together accounted for over half (53%) of all new cancer cases in the UK. Our at-home tests provide early screening for some of the most common cancers, including bowel, lung, prostate, breast, cervical and testicular cancer.
Not only do our at-home screenings look for signs of cancers at an earlier stage, but some can also indicate if you're at a higher risk of developing cancer in the future.
In addition to our early cancer screenings, we also provide tests that assess your basic health factors, including nutrient levels and organ function so that you can get a better picture of your overall health. 
How do Qured's at-home cancer screenings work?
Based on your health profile, family history and personal risk factors, we'll recommend the most appropriate tests for you. 
Depending on the type of cancer you're screening for, an at-home test may require you to collect a stool sample, a vaginal swab, a blood sample, or you may do a guided self-examination. 
Once you book an at-home test, everything you need will be sent straight to your door. If your test requires a blood sample, you'll be happy to hear that you can expect a pain-free testing experience – the innovative TAP® II device takes blood from the upper arm using microneedles that are thinner than an eyelash for truly pain-free blood collection. 
To make sure you feel confident collecting your sample, one of our health advisors will guide you through each step of testing from start to finish via a secure video call. The whole process should take just a few minutes.
Once you've collected your sample, all you need to do is pop it in the post to our UKAS-accredited labs for a full analysis. When your results are ready, your Qured app will prompt you to book a virtual appointment with a clinician so that you can discuss any findings, ask for advice, and explore proactive next steps.
What's more, if we spot anything that needs further investigation, we'll set up a referral to your private medical insurance provider or NHS GP.
How to test with Qured
If your company has already rolled out Qured as part of your health and wellbeing benefits, get in touch with your HR team to get set up with access. 
Like what you see but don't have Qured at work? If your employer doesn't offer Qured as a benefit yet, refer us to your HR or benefits team. We'll work with your employer to bring you a health benefit that really makes a difference.
Learn about preventative healthcare
Join our mailing list and discover more about how you can improve the health of your employees with curated healthcare content covering topics like Fertility, Cancer, Wellness and the Menopause.
Thanks
Thanks for signing up to our newsletter.